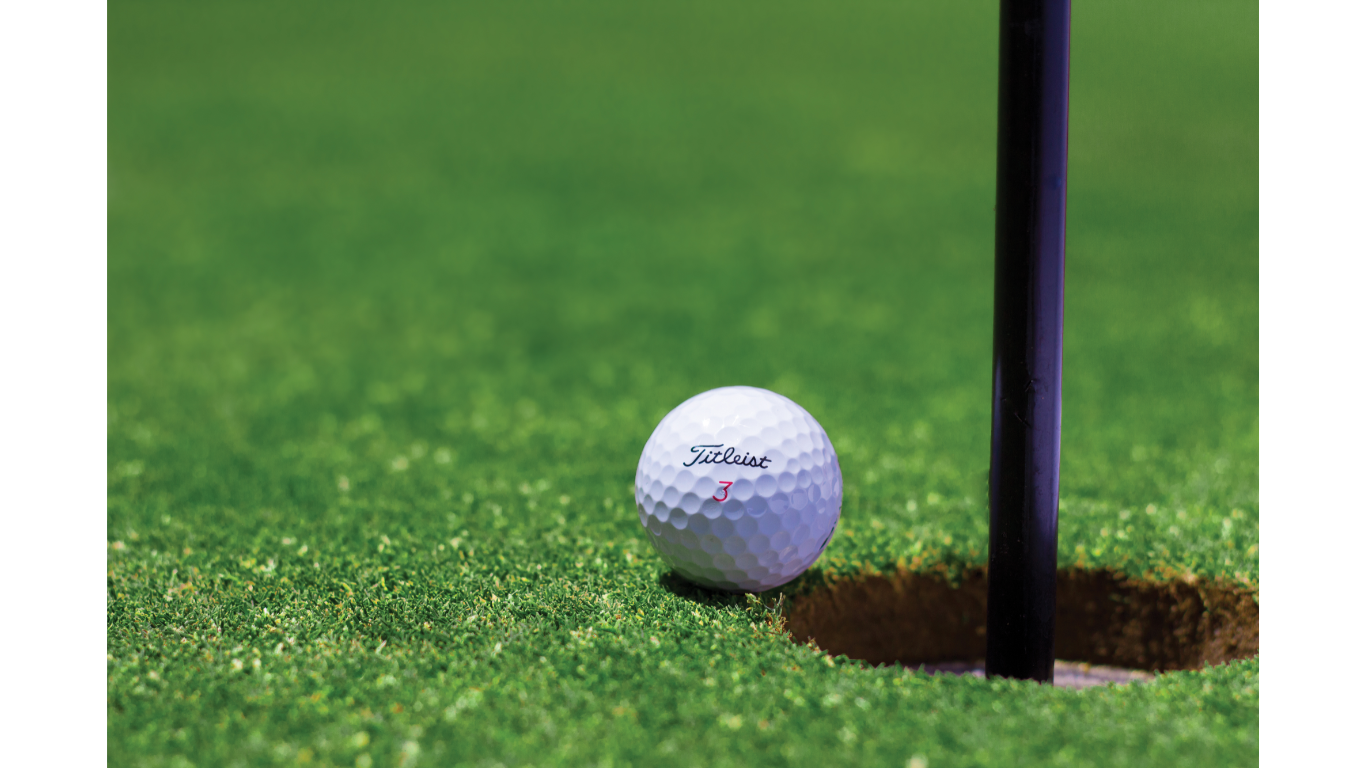 STOP 3-PUTTS IN LESS THAN 60 MINs!
Get Started
Holed is a putting system that provides you with the ability to hit putts with the correct Pace every time! Holed can be learnt in less than 60 mins! Try risk free with our Putter back guarantee!!
The Holed Guarantee
Experience the confidence of better putting with Holed. To show our belief in our system, the first 100 customers to try Holed will receive a $200 credit towards a new putter if their putting doesn't improve within 3 months. That's a $50 bonus over the cost of the system! Don't miss this opportunity to take your putting game to the next level.
Here's What Our Customers Have to Say...
James Robinson, Ireland 💬

I'm not a member of a course and therefore play on a lot of different speed greens. It used to take me 4 or 5 holes to get a feel for the greens
however with the Holed system i feel like i can spend 10 mins on the
practice green before the round and stand confidently over any putt on
the course.

Jeremy Dubois, France 💬

I only started using Holed 3 weeks ago and have broken 100 for the first
time ever! Looking forward to seeing where i can go from here!

Mark Lawson, Australia 💬

I have always struggled with putting and have never found a good rhythm. Holed allows me to take away the guess work and know that regardless of my read my putt will be the correct pace. Now if it could just help me
with the shanks
Let's face it, Putting is hard!
Holed is an easy to understand system that removes the need for feel or touch around the greens. The Holed system will help you achieve the following:

⛳ eliminate 3-putts and

⛳ reduce the overall number of putts by up-to 10 strokes


Golfers spend hundreds of hours practicing to reduce their handicap by 2-3 shots in a year.

Holed can reduce your handicap by a minimum of 5 strokes. It takes 60 minutes to master and the only thing stopping your handicap from reducing is how many rounds you can play! If you want to reduce your handicap then click here now!

Putting involves 4 key elements:

⛳ Pace

⛳ Reading the Green

⛳ Alignment

⛳ Starting Line
For putts over 6ft, Pace is key to both holing more putts and avoiding three-putts which is key for amateur golfers.

Having the correct pace ensures two things:

⛳ the ball can use the entirety of the hole. The faster the putt the smaller the hole becomes. 

⛳ if the line isn't correct then it leaves you with the shortest possible next putt i.e. avoids three-putts.


The Holed system provides you with a simple easy-to-use process to apply to all putts.

This ensures you are comfortable over putts of any distance.
Holed removes the need to "feel" the speed of a putt or "trust" your body to hit the correct putt. We use systems throughout golf from different irons for different distances to the "clock" for wedge distances. Now you have a system to apply to putts of any distance.